A team of passionate individuals
Creativity to spare
Innovation and originality as common denominators
An eye for detail
High quality services for all our clients
Bespoke solutions from start to finish
---
Marie Glauser
Director
Marie Glauser's career is full of different experiences. First student in biology at the University of Neuchatel, she then moved to Oxford to perfect her English. On her return to Switzerland, she attended the School of Art in La Chaux-de-Fonds and graduated as a dress designer.
She then worked in a luxury shop in Neuchatel.
In 2006, she decided to change orientation and joined a pharmaceutical company located in Boudry as the assistant to a senior director. One of her main tasks among others was to organize events; she then discovered a new passion. By working in an international environment, she also realized how much expatriates needed support when they arrive from abroad.
Rich with this experience she returns to College and graduates with a CFC (commercial diploma) in 2007.
In April 2008, she launches ohmytime her own company, combining two different areas of expertise in which she can deploy her creativity and interpersonal skills: the relocation of expatriates and the organization of events.
Marie speaks French, English and German.
---
Sarah Randall
Project manager
Sarah was born in Switzerland, from a Swedish mother and an English father.
After her studies in Neuchâtel and Geneva, Sarah left for Florence, in Italy, to learn Italian and Interior Design. Upon her return to Switzerland, she worked for several international companies within sales and marketing.
In 2002, Sarah was transferred to the US headquarters of her employer. In her new role, she travelled extensively throughout the US, especially to the Caribbean. At the birth of her first child, in 2004, Sarah decided to put on hold her professional career, however keeping some consultancy mandates for expatriates.
At the birth of her first child, in 2004, Sarah decided to put on hold her professional career, however keeping some consultancy mandates. In 2011, Sarah returns with her family back to Switzerland.
She joins ohmytime in 2014 to put to good use her international business expertise, as well as her experience of expatriation.
Sarah speaks French, English, Swedish, Italian and German.
---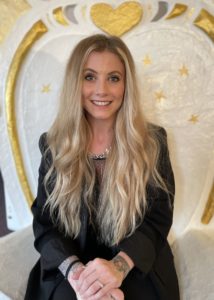 Charlyne montandon
Project manager
Born in the Jura canton in Switzerland, Charlyne completed her business studies near Neuchâtel before moving to London to learn English.
This adventure that was meant to last 6 months finally turned into 3 years as she stayed there and worked in the International Language School environment.
In 2017, she came back to Switzerland and got her Federal Licence in tourism and that is how she discovered the event industry.
Before joining ohmytime, she worked in an event company in Geneva. Charlyne speaks French & English fluently and in the process of improving German.
---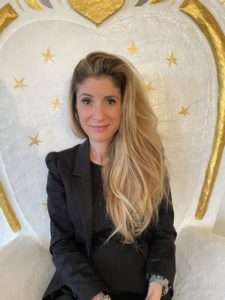 DELPHINE FAVRE
Project manager
Delphine was born and has grown up in Neuchâtel, Switzerland. Since 2004, during her studies in marketing and communication at the HEG in Neuchâtel, Delphine has been working on several festivals, coordinating and welcoming artists and guests. From these experiences, her desire to work in the event domain was born.
After a linguistic stay in London, she worked from 2010 to 2020 as an event manager in an international medical company.
She joined the ohmytime team in 2022.
Delphine speaks French, English and in the process of improving German.
---
OLHA VECHERKINA
Project manager
Olha was born in Ukraine, city Kharkiv. She graduated Kharkiv National University and got Master of Chemistry. After graduation Olha was offered to work at the University. For 12 years she worked at International Education Institute with more than 4000 foreign students from 60 countries. Olha was engaged in the organization and administration of the entire educational process of foreign citizens and in the implementation of all necessary procedures for them. Over the years she has gained extensive experience working in an intercultural environment and got a lot of knowledge about moving foreigners abroad.
Also, last 4 years Olha was Personal Assistant of Vice-President of University. In addition to direct duties, she was involved in organizing events.
In February 2022, when Russia launched a full-scale attack on Ukraine, Olha and her family were forced to leave their country and in March 2022 they came to Switzerland. In November 2022 she joined the ohmytime team.
She speaks Ukrainian, Russian, English and in the process of learning French and German.